Why Choose Lee's Collision Center for Your Auto Body Repairs?
When you have been in a car accident, you want your car back to normal as quickly as possible. That requires the services of a skilled collision center who will quickly get the car back to pre-accident condition, help you work through the insurance issues you face, and perform the auto repair work necessary with skill and precision. That collision repair center is Lee's Collision Center.
Award-Winning Auto Body Repair Services from Certified Technicians
We're one of Gwinnett and Walton Counties' top auto body repair centers, catering to the needs of those who have been involved in a collision. Our commitment to customer service and quality repairs have earned us the Walton Tribune's Reader's Choice Award on multiple occasions. Our customers trust us to deliver exceptional service as we work to get their vehicles in pre-collision condition, and they regularly refer their friends and families to us.
What sets Lee's Collision Center apart from other local auto body repair shops is simple. We are an I-CAR Gold Class Certified shop with a team of certified technicians that use Car-O-Soft software to get any vehicle back in its best possible condition. We are a PPG Certified First shop that utilizes the industry's top waterborne paints to make your vehicle look great while also protecting the environment. We are one of the few local collision repair companies that will handle the insurance claim on your behalf, so you can focus on getting back to normal life after your accident. Finally, we offer a lifetime warranty on the quality of our repairs, so you can be confident that the work will be done well.
 Whether you have a car, truck, van, or SUV, if you have been in a collision and want the vehicle restored to factory specifications and pre-accident condition, you need the services of Lee's Collision Center. While we hope you never have need of our services, we are here for you when you do. For quality auto body repair from certified technicians and the customer service you'd expect from a local, family-owned company, give Lee's Collision Center a call today!
Lee's Collision Center opened in 2000 under the hands of father and son duo, Earl and Kyle Lee, but that was not the Lee family's first experience in the auto body repair business. Early in his career in the 1970s, Earl Lee, company founder, was working with his father in Tucker.  After leaving that position, he continued building his experience, first writing estimates with independent dealers, and then working at a locally owned auto body shop in the Lawrenceville area.
When that shop closed its doors, Lee moved to Loganville and with the help of his son, opened Lee's Collision Center. Not long afterward, his son-in-law Jimmy Cofer and daughter Christy Cofer joined the team. 
Today, the Lee family continues to carry on the rich tradition of quality auto body repairs and exceptional customer service that started with the family patriarch and remains the foundation for continuing the legacy of Lee's Collision Center.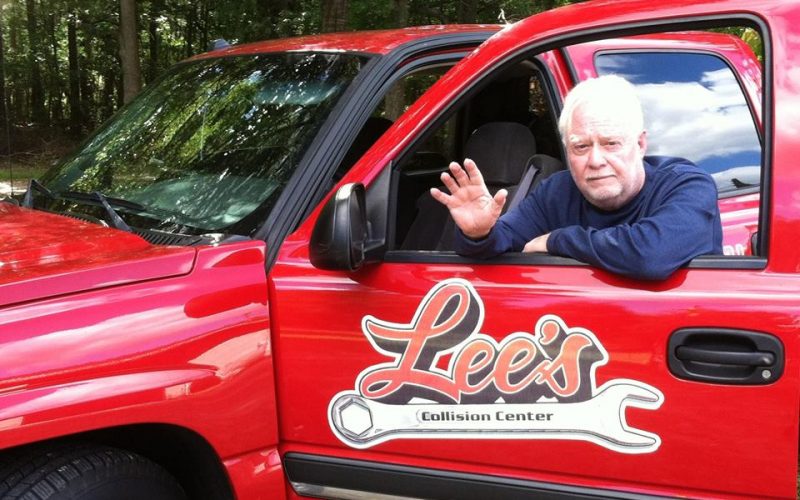 AN ACTIVE MEMBER OF OUR COMMUNITY
Because we are a family owned and operated business, we understand the importance of our local community. Our customers are our friends and neighbors! That's why at Lee's Collision Center, we pride ourselves in our community involvement. You can see our floats in the annual Independence Day and Christmas Day parades right here in Loganville. 
We also believe strongly in giving back to our community. We support the local high schools and the Pregnancy Resource Center of Walton County. Through the schools and this center that supports new moms, we are helping to support the next generation right here in Walton County, giving our community a solid future.