Collision Repair Services
Will Your Car Ever Be The Same As It Was Before The Accident?
You bet! At Lee's Collision Center, we specialize in repairing vehicles that have been damaged in an accident. We're equipped to handle every aspect of auto body repair, and promise that only I-CAR certified technicians will work on your car. No matter whether you've had a fender-bender, or something more serious, we provide any and all repairs to get you back on the road safely. Our goal is to get your car back to its original, if not better condition, before the accident.
When a vehicle has been in an accident, the damage often extends beyond what you can see. Today's cars are designed to be safe in a collision. That means the entire car structure, or unibody, absorbs the impact. Furthermore, because the safety of your car's passengers depends on the precision-fit of the structure and body panels, you need your car returned to the original manufacturer specifications. Gone are the days of eyeballing the repair or assuming that if the panels fit together, they are correctly measured.
The good news is that we can fix your vehicle's damaged structure. Our Car-O-Liner computerized laser measuring system takes measurements from multiple angles, and creates an exact model of your car. Using this model and our complete vehicle database, we can pinpoint out-of-spec alignment quickly and easily. Then, the Car-O-Liner Vision2 X3 frame alignment machine targets the precise locations with hydraulics and powerful torque, so that we can return the vehicle to its original manufacturer specifications.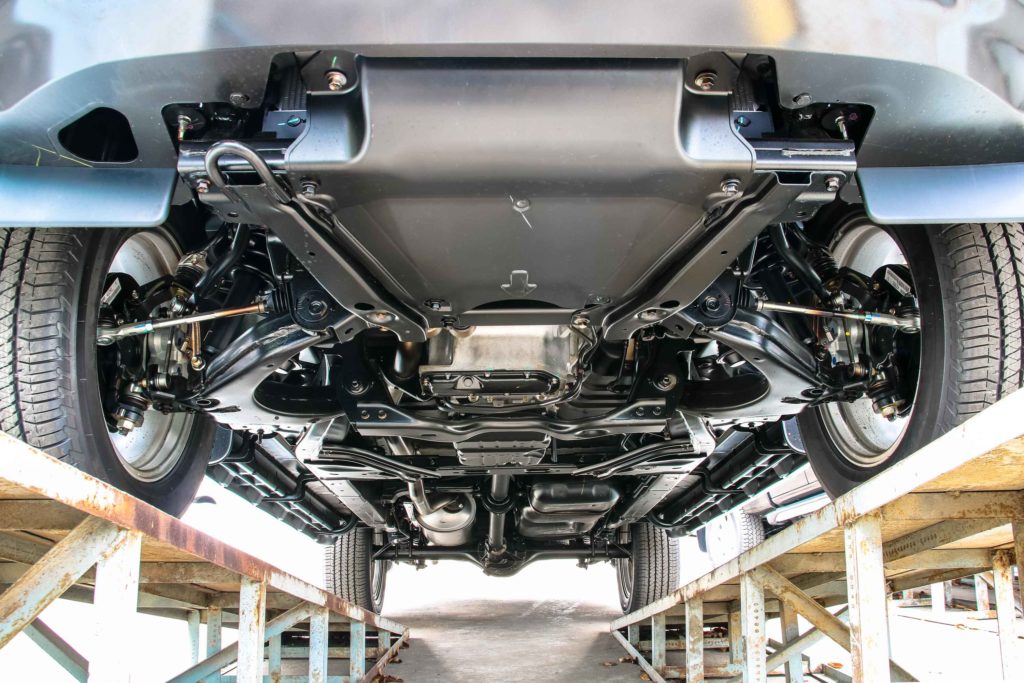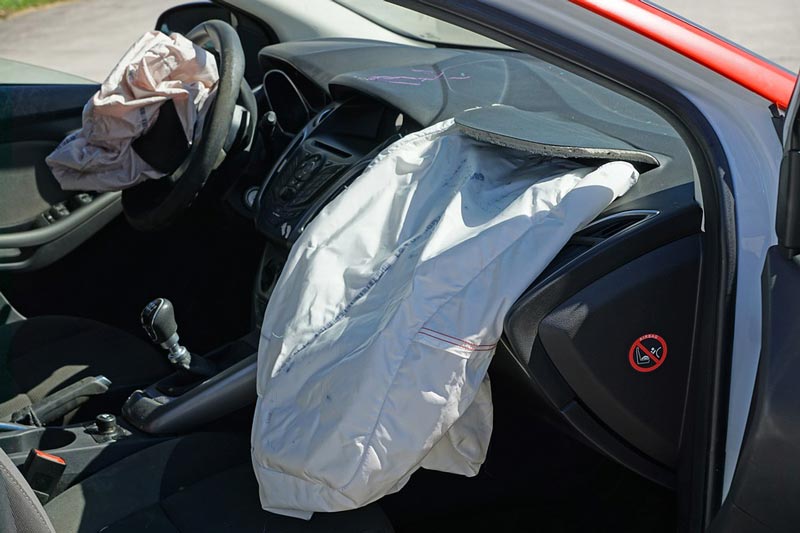 Although it is commonly believed that airbag deployment always requires that a vehicle be totaled, this is not always the case. If your airbags deployed, your passive restraint system and other safety features will need to be replaced. To work properly, the entire system needs to be calibrated and reset. 
We start with a scan to find triggered or tripped sensors and deployment devices. This scan, combined with manufacturer specifications, informs us which components require repair or replacement. After the system is repaired, the individual components are reset, calibrated and tested to ensure proper functionality. At Lee's Collision Center, our entire staff takes part in annual education to stay current on new technologies, manufacturer recommendations and industry best practices. So, you can be assured that your vehicle's safety won't be compromised.
PAINT MATCHING AND REFINISHING
Automotive painting is truly an art, especially when it comes to matching the existing paint on your car. The paint process itself is a multi-step procedure requiring several layers of paint to make the coat last. We offer a lifetime warranty on our work, so we don't take any shortcuts, and only use the best paint products available. That way, you are protected against peeling, cracking, hazing and any paint failures attributed to defective products.
To match the actual color of your car, we start by looking up with the manufacturer's paint color code for your vehicle. Next, we use a tool that analyzes the color spectrum from light reflected off the vehicle. Then, we use that data to adjust the original manufacturer's formula to exactly match your car. The paint is applied in a Garmat paint booth, and heated to dry in less than 30 minutes. The end result is a beautiful paint job with no distinction between the original and newly painted panels.
PAINT MATCHING AND REFINISHING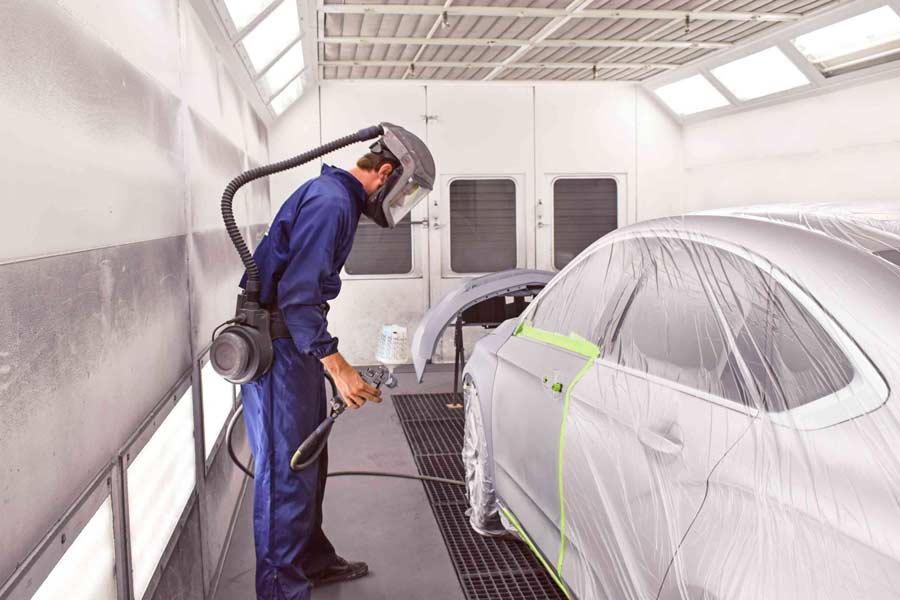 Glass and Windshield Repair & Replacement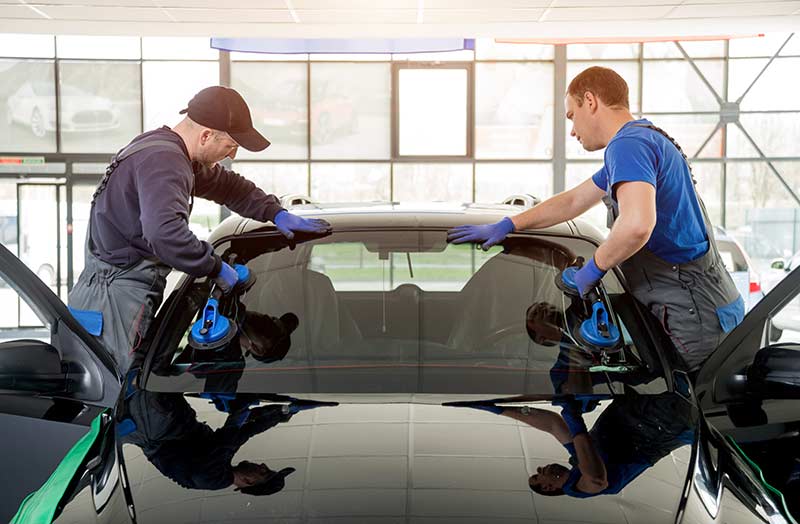 Glass and Windshield Repair & Replacement
If any glass on your vehicle was cracked, chipped or shattered during a collision, replacing the damaged glass is important for the safety of you and your passengers. We can replace entire windshields or other panels, or we can fill in chips to prevent them from spreading. We will determine if a repair or replacement is needed, and will get the job done quickly to get you back on the road.
customer assistance: tow service, rental coordination and Hassle free claims
You're busy. You don't have time to find a tow truck, figure out what to do with your car, return phone calls with insurance adjusters and arrange temporary transportation. Don't worry; we can help with all of these tasks. We'll send a tow truck for your car, provide the information your insurance company needs and arrange a rental car for you. Just ask! We'll be glad to help. In many cases, insurance will help cover the cost of rental transportation.
customer assistance: tow service, rental coordination and Hassle free claims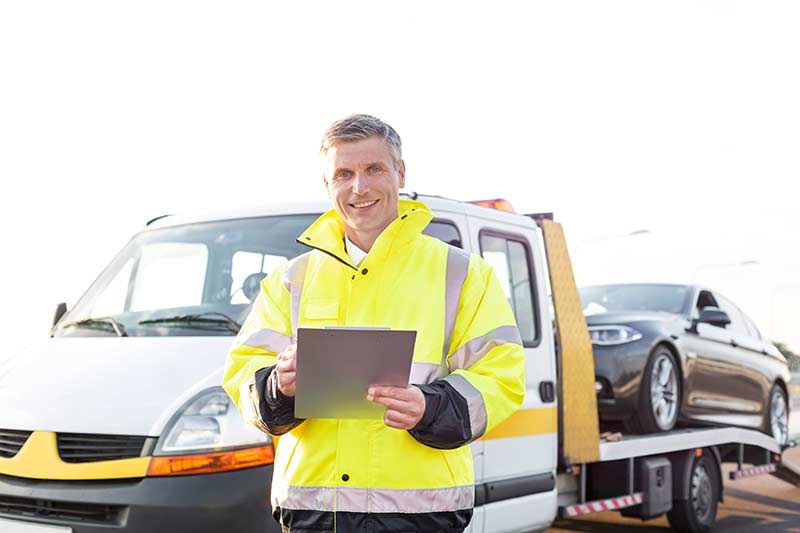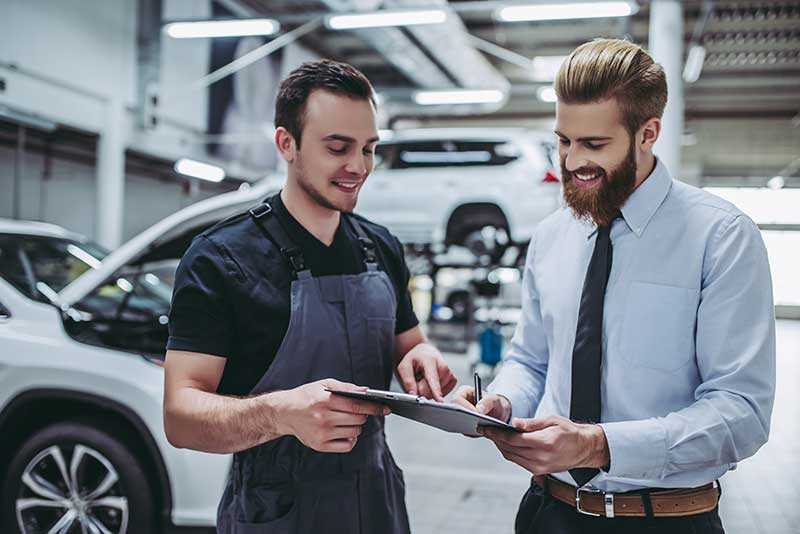 Exceptional customer service goes beyond being friendly. You want transparency regarding your vehicle and repairs, help navigating the repair process, the highest quality repairs and understanding staff. That's why we begin the process by explaining the repairs we recommend up front. 
Throughout the process of repairing your car, we keep your informed via text about the progress of your car. We look for any way we can help. We can arrange temporary transportation, communicate directly with your insurance company and guide you through the claims procedure. We only hire qualified, experienced technicians. We want you to be completely happy with your experience. Let us know how we can help!
We Offer Complete Collision Repair
Our Full List of Services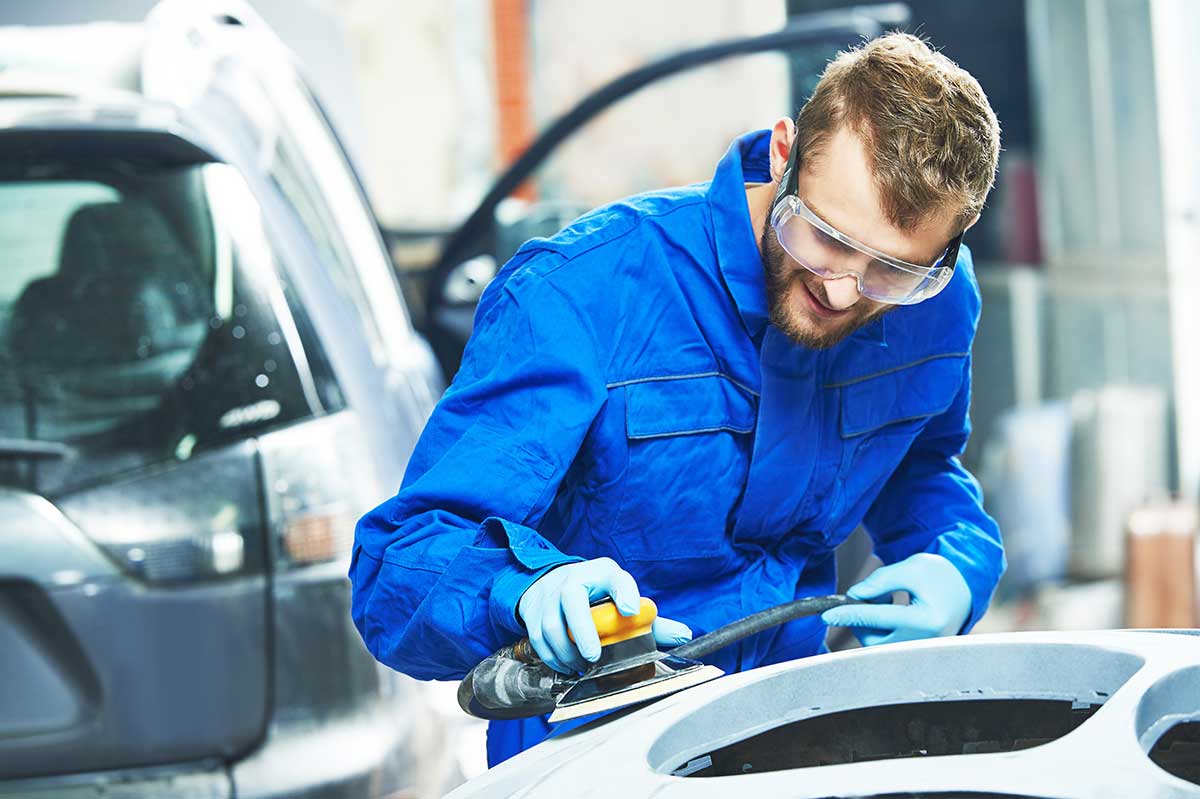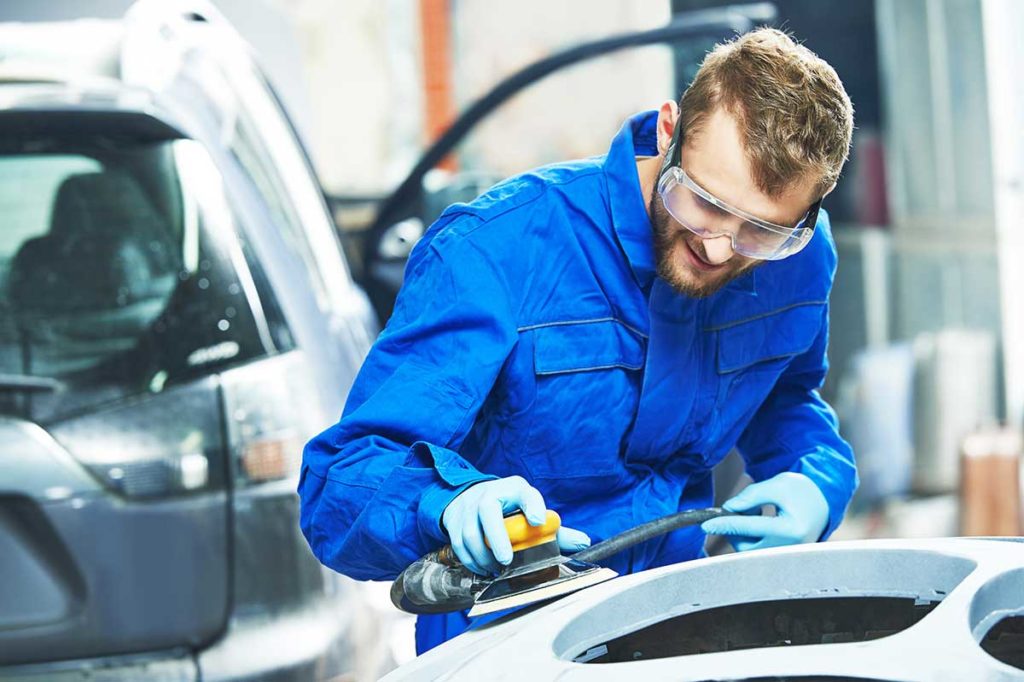 No one wants to be in a fender bender, but unfortunately, they are a common type of accident.
Bumpers are located on the front and rear of a vehicle and are the first part to absorb the impact of a collision.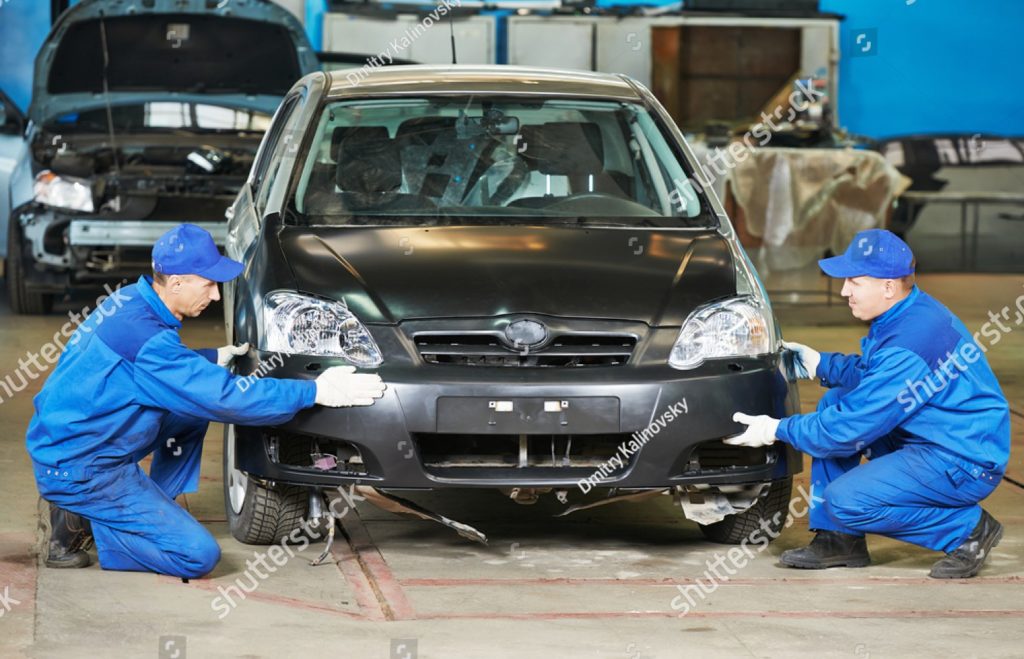 The most common storm damage is hail damage, but your car could also be damaged by water, wind or flying debris. Whether the damage is covered depends on your insurance policy, but no matter the type of damage, we can repair your car.